Play Rooms
12 THEME PRIVATE, 2 GROUP ROOMS & A GROUP DUNGEON are included with your Full Access purchase. As you enter the Eyz Wide Shut playroom facility you will find it seductive, classy and an inviting environment. Muted lighting leads you down the hall to romantic private rooms giving off the aura of sexual energy. Rooms have been recently remodeled with charismatic decor, erotic artwork, and sexy furnishings. Each has its own special sexual theme to help set the mood.
Any customers who are visibly intoxicated and could disrupt other guests could be asked to leave our playrooms or could be denied entry until they have sobered up. We want the best experience for all guests.
We expect all guests to maintain a level of common respect for others when in our playrooms and group rooms. No Loud talking, bullying, inappropriate touching of any kind will be tolerated. We will ask you to leave, with no refund after your first warning. Depending on the severity of the situation, you may be asked to leave the entire premise without a warning.
PLAYROOM HOURS
Thursday-Sunday
Free tour 9:30pm every night
Thursday/Sunday Open 10pm – 1am
Last entry sold at 10:30pm, Last entry 12:30am
Friday/Saturday Open 11pm-5am
Last entry sold at 2:30am, Last entry at 3:00am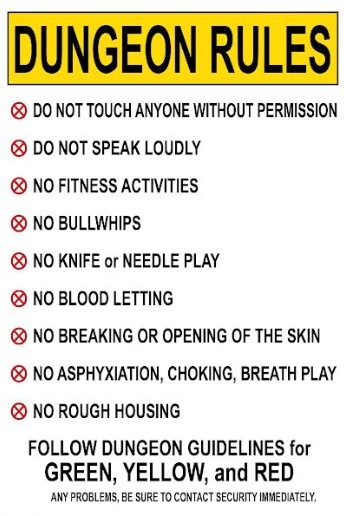 AMENITIES AT EYZ WIDE SHUT
All suites have queen size beds and the Double Pleasure room has two queen beds!
Private and LARGE group dungeon rooms
Two LARGE group rooms
Luxurious memory foam mattresses covered with marine grade vinyl mattress covers
Clean linens and towels provided for each guest
Wall and ceiling mirrors to enjoy the view
Light dimmers to set the mood
Complete play dungeon to fulfill your fantasies
Beautifully maintained showers, lockers and changing areas
Each private room has magnetic card reader locks
All information is kept confidential
LOCAL OVERNIGHT LODGING
Let Eyz Wide Shut be your ticket to the ULTIMATE weekend getaway.
There are several great picks for hotels within 5 minutes of our location, a very cheap Uber or Lyft ride away!
Here are our top choices:

InTown Suites is located directly across from our location
8207 E. Adamo Drive
Tampa, Fl 33619
813-635-0404
https://www.intownsuites.com

Clarion Inn Tampa Brandon 
9331 E. Adamo Drive
Tampa, Fl 33619
813-621-5555
http://www.clarionhotel.com
Fairfield Inn & Suites
10150 Palm River Rd
Tampa, FL 33619
813-661-9719
fairfield.marriott.com
Country Inn & Suites
915 S. Faulkenburg Road
Tampa, FL 33619
813-315-1777
www.countryinns.com
Springhill Suites 
1051 S. Faulkenburg Road
Tampa, FL 33619
813-623-9990
https://www.marriott.com
LaQuinta Inn
602 S. Faulkenburg Road
Tampa, FL 33619
813-684-4007
https://www.wyndhamhotels.com
Embassy Suites
10220 Palm River Road
Tampa, FL 33619
813-653-1905
embassysuites3.hilton.com