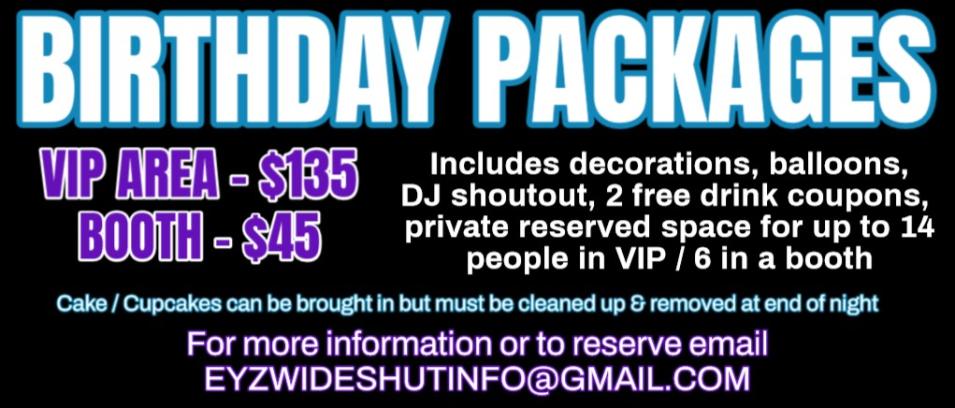 Pricing
A valid membership card is required in addition to your full access entry pricing if you want to access
the playrooms and dungeon.
Full access gives you access to both the bar/nightclub, private rooms, group rooms and dungeon all night long.
No membership is needed to come to the nightclub and bar only. – Government issued ID is required to enter the bar. 
*A couple consists of a male/female, Pride Sundays, anyone in a relationship can enter at the couples pricing for the day and no membership card will be required. Pride Sundays all couples are allowed in group rooms.
Couples:
Full Access Membership (1 month) $30
Full Access Membership (1 year) $159
Platinum entry – (1 year) $2500 – all access pass, no blackout dates, no membership or entry fees
_________________________________
Thursday – Bar: Free, Full Access: $30
Friday –  Bar: Free,      Full Access: $25 before 10pm,   $65 after 10pm
Saturday –  Bar: $25,  Full Access: $50 before 10pm,   $90 after 10pm
Sunday – Bar: Free,  Full Access: $25
 Single Females:
Full Access Membership (1 month): $25
_________________________________
Thursday – Bar: Free,  Full Access: $15
Friday –  Bar: Free,       Full Access: $15
Saturday –  Bar: $12,   Full Access: $15
Sunday – Bar: Free,      Full Access: $15
Single Males:
Full Access Membership (1 month) $60
___________________________________
Thursday – Bar: $11,  Full Access: $40
Friday –  Bar: $28,  Full Access: $100
Saturday –  Bar: $38,  Full Access: $125
Sunday – Bar: Free,  Full Access: $40